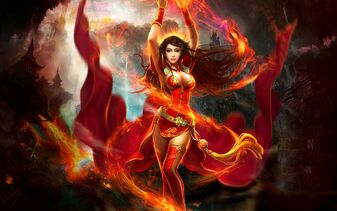 The Fire Witch is a witch who guarded the Fire Scroll. She and her four sisters are children of the first Ender Magican. She controls fire.
Current Residence
Edit
In a volcano on Lava Island .
Alive
Pet Guardian
Edit
The Fire Witch's pet guardian is the Fire Horse. The Fire Horse can been seen prancing around
Lava Island
at night.