Elementia is a world completely different to Earth, as it contains many magical creatures and locations. There is a huge variety of terrain and creatures throughout Elementia.
The realm is goverened by The Elementian Council, a group made up of the leaders of each race, who control what happens throughout Elementia.
Elementia has magical protection stopping other-dimensioners from entering into the world, although the demons once breached this protection. This keeps it's inhabitants safe from outer-dimensional harm. Elementia has survived for centuries and centuries, while other worlds have crumbled and faded.
WIP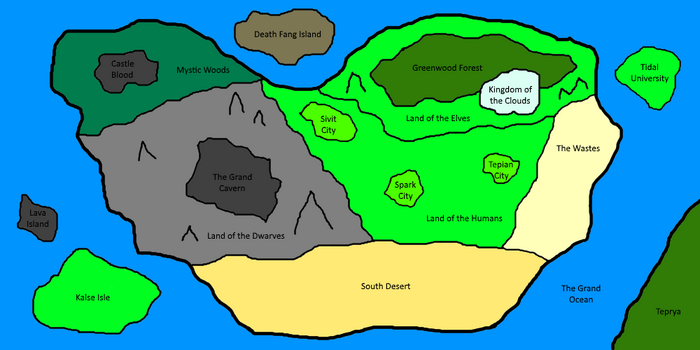 Ad blocker interference detected!
Wikia is a free-to-use site that makes money from advertising. We have a modified experience for viewers using ad blockers

Wikia is not accessible if you've made further modifications. Remove the custom ad blocker rule(s) and the page will load as expected.